2/23SAT

WARATAHSAU

13:15 Kick Off

3/16SAT

REDSAU

13:15 Kick Off

4/19FRI

HURRICANESNZ

19:00 Kick Off

4/26FRI

HIGHLANDERSNZ

19:00 Kick Off

5/25SAT

REBELSAU

14:15 Kick Off

6/1SAT

BRUMBIESAU

14:15 Kick Off
HOME GAME SCHEDULE ANNOUNCEMENT
It is officially confirmed that the Chichibunomiya Rugby Stadium will host all 6 home games of Sunwolves in 2019 season.
---
BUY TICKETS
Presales for Members of below.
SUNWOLFPACK Special members

SUNWOLPACK Basic/Junior members

RWC2019 Official Supporters Club
---
---
---
Season Ticket Gift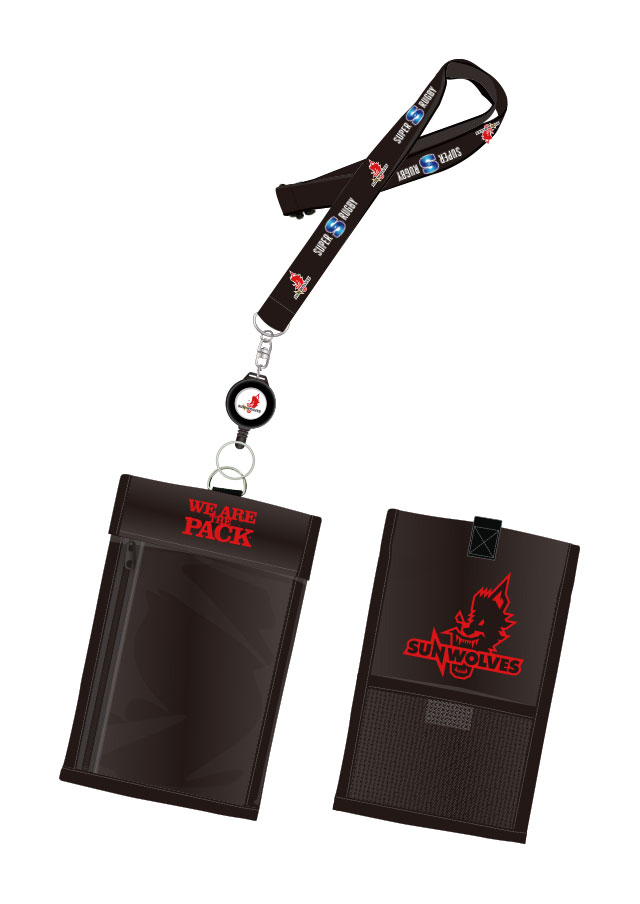 Gift:Ticket Holder
(Product image for illustration purpose only)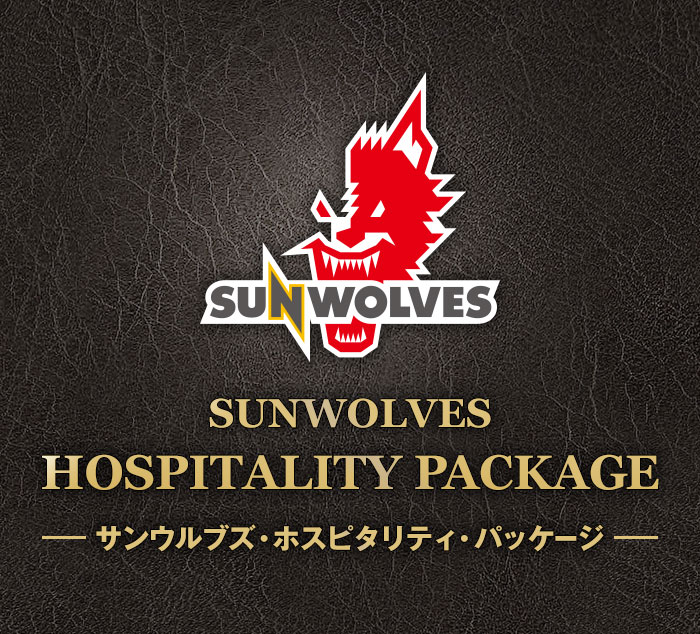 CONCEPT
"The Sunwolves Hospitality Package"(SHP) , is the highest grade of the season tickets. This hospitality package is for those who wish to enjoy the full Sunwolves experience. This includes watching the game in premium seats , pre-game refreshments attended by rugby legends and 'old boys', talk shows, stadium tours and more! We hope you enjoy this premium Sunwolves hospitality.
Benefit1

Best views in the house

We offer Premium, covered, and exciting front row seats.
Experience the game like never before!
*Click here for the seat layout.

Benefit2

Complimentary light snacks and beverages
Meet-and-Greet with Players

The opportunity to mingle with Rugby legends and players
*They will only attend for a limited time.

Benefit3

Talks and guest appearances by rugby legends of the Japanese national team,
past and present Sunwolves players

*Application is required.
*In case of large numbers, participants will be selected through a ballot.

Benefit4

Prince Chichibu Memorial Stadium tours

The SHP gives you the opportunity to tour exclusive areas of the stadium, such as press conference room and the locker room.
*Spaces are limited and will be chosen through a ballot from those who apply.

Benefit5

Invitation to Captain's runs

The SHP gives you the opportunity to watch the team's final reparations the day before the game.
*Application is required.

Benefit6

Merchandise giveaway

~This includes!~
Sunwolves 2019 official guide
Match-day-program(every game)
Seat cushion
FM radio for special programing within the stadium
Ticket wallet

Benefit7

Priority entrance

*SHP customers can use VIP Lanes.
*Please be aware that this package benefits are subject to change or cancellation due to conditions or player availability.
---
Season Ticket Sales Schedule
12/7 (Fri)18:00~

SUNWOLFPACK Special members

12/10(Mon)18:00~

SUNWOLFPACK basic/Junior members

12/17(Mon)13:00~

RWC2019 official Supporters Club
※Ticket sales is going to end before Jan 7th , If tickets are sold out.
Season Ticket is only for 6 games in Tokyo. 2 home games in Singapore is not included.
Please note that 2 games in April are planned to be held in Friday night.
Any refund of Tickets is not acceptable.
Same as the last season, smoking is only allowed during 30minutes from the beginning of the First and Second Half of the game,
and must be at the Smoking Area (Smoking Area is closed, when it is not the smoking time)
Any dangerous goods and flammable objects are prohibited. No pets are allowed to enter the stadium (except the service animals).
Please note that ,in 2019 season, Dynamic Pricing will be applied for individual ticket of 6 games in Tokyo.
Click HERE(JP) to see what Dynamic Pricing is.
Any dangerous goods and flammable objects are prohibited. No pets are allowed to enter the stadium (except the service animals).
Contact

Ticket customer center:(+81)-570-02-9551 【Open hour 10:00-18:00 / Closed on Tuesday/Sunday/Holiday】
※ It is open on game day and the first day of the ticket sales.
If you are using wheel chair, please contact (+81)-120-639-021【Open hour 10:00-18:00 / 7days a week except for summer and new year holidays】