The Origin of "SUNWOLVES"
"SUNWOLVES" is derived from a combination of two words; "SUN" and "WOLVES" (plural form of wolf). The SUN, a symbol of the Land of Rising Sun: Japan, was suggested by a significant number of applicants in the naming contest, regardless of their country, age and gender. The word represents the strength of the new Japanese team, its passion symbolized by a blazing sun, as it stands up against the new challenge. WOLVES hunt in packs and adopt a team ethos when protecting one another. These characteristics mirror the playing style of the new Super Rugby Japanese Team, which will put their outstanding speed, agility and teamwork to overcome their opponents. As described previously, the SUNWOLVES stands for the blazing sun of Japan whilst representing the agility and organizational strength which will be utilized to overcome their opponents. The SUNWOLVES will now get under way a new journey which will raise the curtain on a new dawn in Japanese Rugby.
---
The Origin of "SUNWOLVES" Logo
"The logo of the SUNWOLVES represents "the Sun" and "the Wolf". The Sun represents daybreak and the new challenge of Japanese Rugby. And yellow brightened character of "N" means shinny sunlight. The Wolf represents the team's playing style, which are Speedy, Unit and Fearless fighting spirit to the big and tough opponents.
---
2020 season Jersey
Concept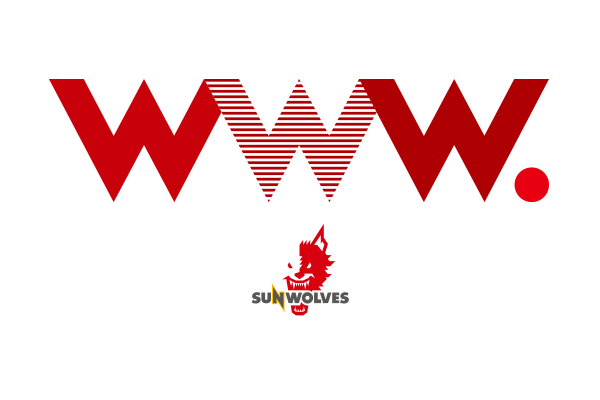 The concept is built around the phrase "Wolves Win Worldwide" - a desire represented by the three "W's" emblazoned on our new jerseys.
Super Rugby is one of world's premier competitions and the Sunwolves have fought hard since their inaugural season in 2016. The concept behind the jersey design also reflects this challenge.
Design
HOME JERSEY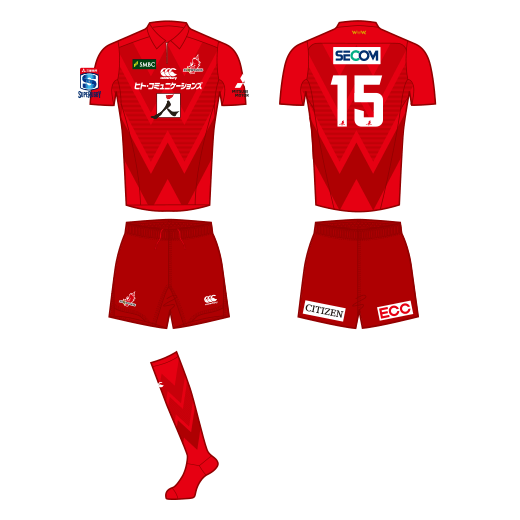 ALTERNATE JERSEY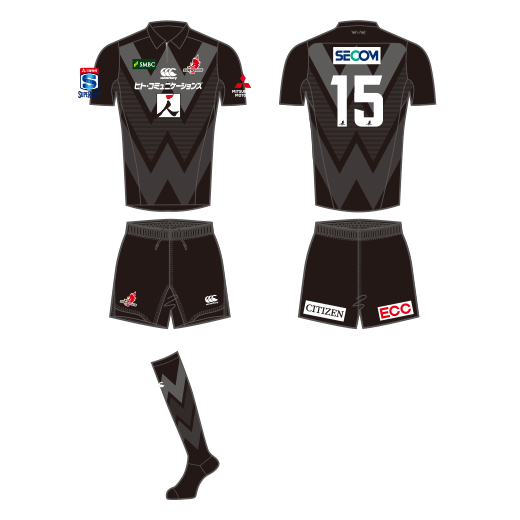 With a base colour of "Sunwolves Red" the three W's are coloured in varying shades of red to give the jersey a greater sense of shape.
The pointed ends of the "W" represents wolves fangs - signaling the attacking and domineering intent of the team.
The new alternate jersey is coloured black and grey, representing the dynamic and coordinated pack-mentality of wolves as they hunt.
We hope you join the pack by wearing these new jerseys and supporting the new and ever-developing Sunwolves, either at home or from afar.
---
---
2020 Season TeamSlogan