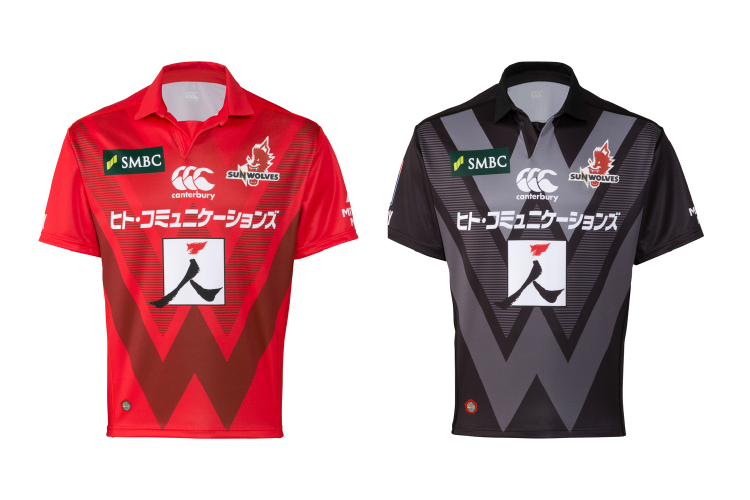 2019 Season New Jerseys Announcement
The Japan SR Association announces the concept behind our new jerseys for 2019.
The concept is built around the phrase "Wolves Win Worldwide" - a desire represented by the three "W's" emblazoned on our new jerseys.
Super Rugby is one of world's premier competitions and the Sunwolves have fought hard since their inaugural season in 2016. Undeniably, 2019 is a pivotal year for Japanese rugby - a year in which they challenge the best in the world across many settings. The concept behind the jersey design also reflects this challenge.
With a base colour of "Sunwolves Red" the three W's are coloured in varying shades of red to give the jersey a greater sense of shape.
The pointed ends of the "W" represent wolves fangs - signaling the attacking and domineering intent of the team.
The new alternate jersey is coloured black and grey, representing the dynamic and coordinated pack-mentality of wolves as they hunt.
We hope you join the pack by wearing these new jerseys and supporting the new and ever-developing Sunwolves, either at home or from afar.