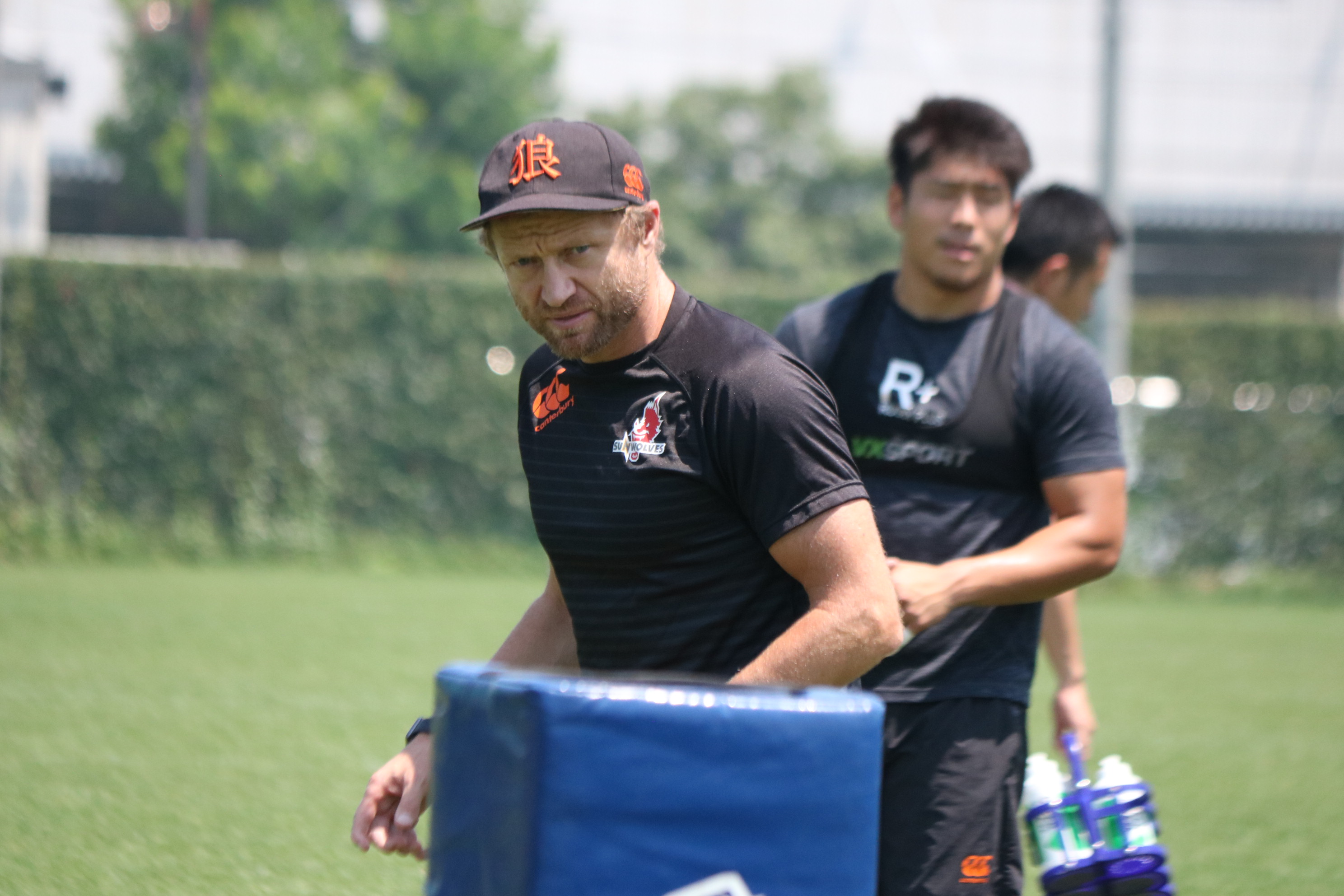 Tony Brown Appointed as Head Coach of HITO-Communications SUNWOLVES
The HITO-Communications Sunwolves announce that Tony Brown (Attack Coach in 2018) has been appointed as Head Coach for the 2019 Super Rugby season.

Brown will be assisted by Scott Hansen, who continues in his role as an assistant coach for the Sunwolves. In a year with much overlap in preparations for Super Rugby and 2019 Rugby World Cup, former Head Coach Jamie Joseph will continue to support the Sunwolves as" Team Japan 2019 Director of Rugby".


Comment from Yuji Watase/Japan SR Association, CEO

With the upcoming Rugby World Cup in 2019, I have concluded that it would be difficult for Jamie Joseph to work as both Head Coach of the Sunwolves and the Japan National Team.

We would like Jamie to focus on the National Team next season and have appointed Tony Brown as the Sunwolves Head Coach, especially given his ties to the National Team. Tony is a top class attack coach and both the Sunwolves and the Japan National Team continue to benefit from his coaching. Jamie and Tony have worked closely for a number of years and we are confident there will be continuity in approach and vision.

Furthermore, Scott Hansen will lead the team as acting Head Coach when Tony Brown is periodically called away from the Sunwolves to help with World Cup preparations. I'm confident Scott and Tony will work well together in leading the team and supporting each other.



Comment from Jamie Joseph/Team Japan 2019 Director of Rugby

I would like to thank the Sunwolves for the opportunity to be their Head Coach in 2018. My time with the players and staff helped us prepare the National Team well for the June test series against Italy and Georgia.

However, in a World Cup year my core responsibility is to prepare the National Team especially as Japan is hosting the tournament. Tony being at the helm as Head Coach will allow us to continue the hard work we invested last season, as well as prepare any players also in the national team for the World Cup. It is going to be a great year.



Comment from Tony Brown/New Head Coach of HITO-Communications SUNWOLVES

It is a great honor to be involved in the Sunwolves coaching team again, as a team and club we felt we made significant improvements both on and off the field in 2018. Keeping continuity and building on 2018 is the most important thing for us in 2019. Taking over as head coach allows Scott, Myself and our management team to take the Sunwolves forward and into a position to challenge the best teams in the competition.